VMware

Navigate to the
VCCP Commerce Portal
https://vcp.vmware.com/and
log in
Within the Dashboard view, click on the

Task number

shown under MBO Related. The task would be visible only when
usage reporting for the month is opened by VMware.


In the MBO Pending Report wizard,
Enter a Purchase Order
.


Expand the Usage Data section, for example: Datacenter and Cloud Infrastructure, Storage and Availability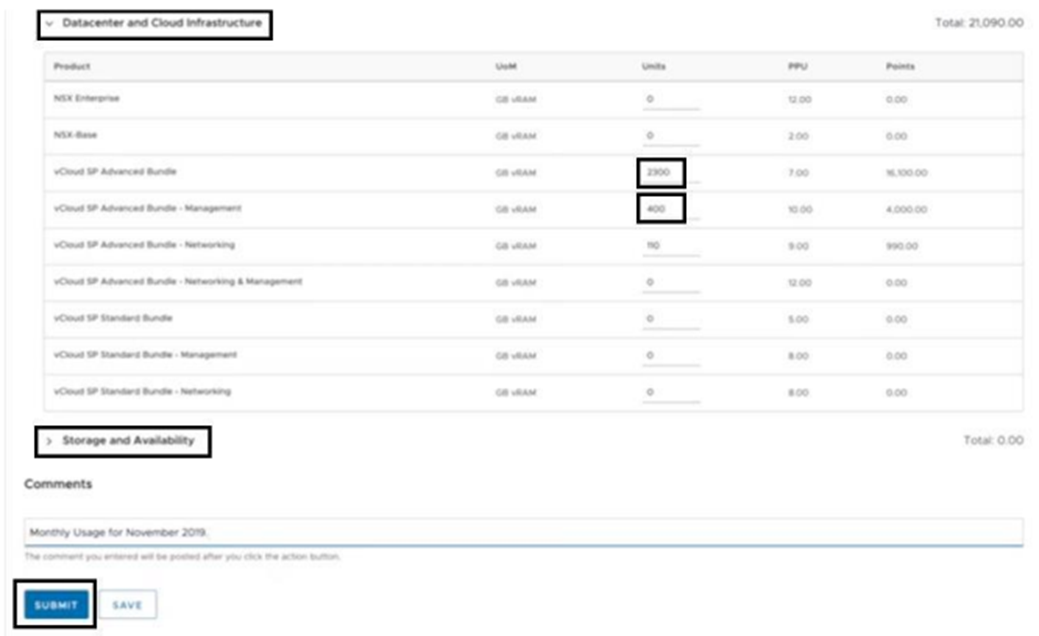 This section shows all the products and bundles part of each.
Enter the usage against the matching product or Bundle. Review the usage if it is automatically collected through vCloud
Usage Insight.
Enter any
'Comments
(optional)'
for rhipe and VMware to be noted.
Veeam

Within the dashboard toolbar, select the 'Monthly Usage' drop down and then select
'My Actions'

Select the link against the month's usage report you are submitting


Review the
'Rental Agreement Details'
and
'Monthly Usage Details'
under the report for accuracy.
Under the
'Product Usage Details'
you will see a list of products that you currently have licenses for. You can also add
products using the search bar, shown as No.1 in screenshot below.
Enter individual usage units against each item under the
'Current Month Usage'
column. Shown as No.2 in screenshot
below.
The point value of each product will then be calculated under the
'Points' column; and tallied under 'Reporting Points'.
Shown as No.3 in screenshot below

.
Once all usage has been added, select
'Save'
and then
'Submit
'
.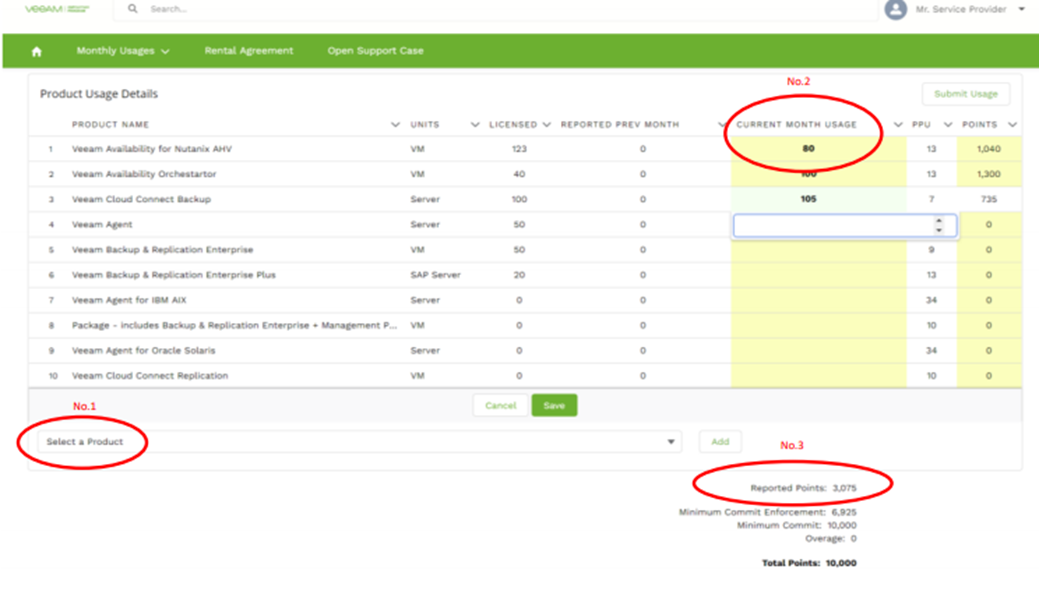 Trend Micro

Under the dashboard toolbar, navigate to
'Billing'
and
'Usage Reports.'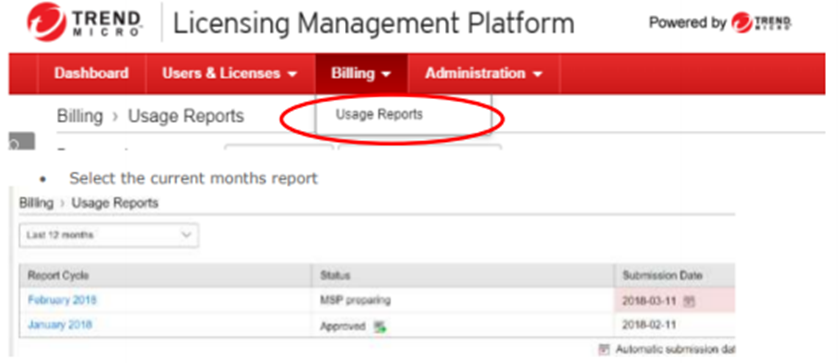 Select the link against the month's usage report you are submitting

The "Chargeable Units" column will be auto-populated by Trend Micro. This is the field that will be used for verifying
compliance and invoicing.
If you adjust the Chargeable Units field, you will be required to add a comment before the usage can be saved.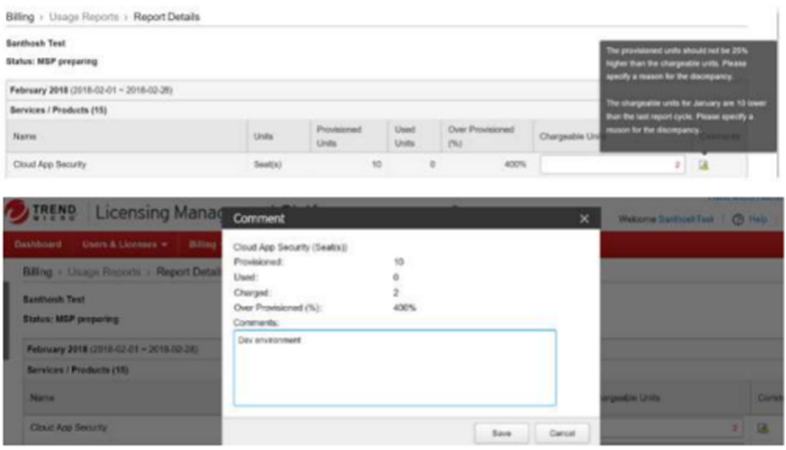 If a usage report isn't submitted by the 10th of each month, Trend Micro will auto submit based on chargeable
unit.
Non-usage Reporting Programs

On a monthly basis invoicing occurs for the following programs, as these programs are a mixture of consumption or
vendor reported usage, no usage reports are required to be submitted by your company. However, you will receive an
invoice based on the consumption and/or usage tracked by the vendor. These programs are:
• Microsoft CSP
• Nexon
• Portal Go!
• LiveTiles
• Kemp Per Instance
• Kemp MELA
• Skykick Backup
• Skykick Migration
• Zimbra BSP
• Docusign
• Acronis ABC
• SMX.

Please note that under the Program tile for these programs you can also view and download invoices.