PRISM Portal - Managing Vendor Programs
Manage your vendor programs
Select the "
Programs
" icon on the navigation on your left.
On the Programs Tab, you will be able to:

- View Active & Pending Vendor Programs
-
View Information about Programs Available to Enrol In, and access pricing for programs available to enrol in
-
Onboard to a New Program
-
Manage Vendor Programs you have already signed up for
-
View active, pending contract agreements and programs available to enrol in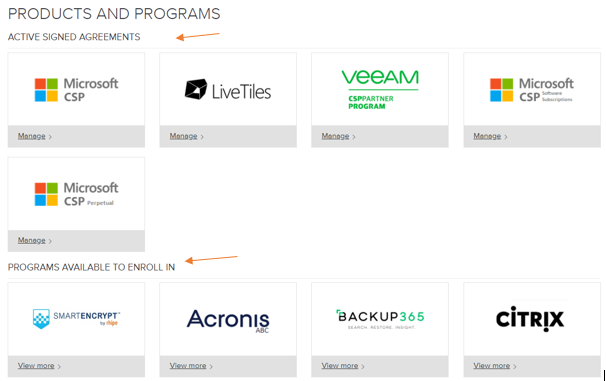 Then select the Vendor Program and click
"Manage
" to view your
program details, price list, invoices & Program Guide
.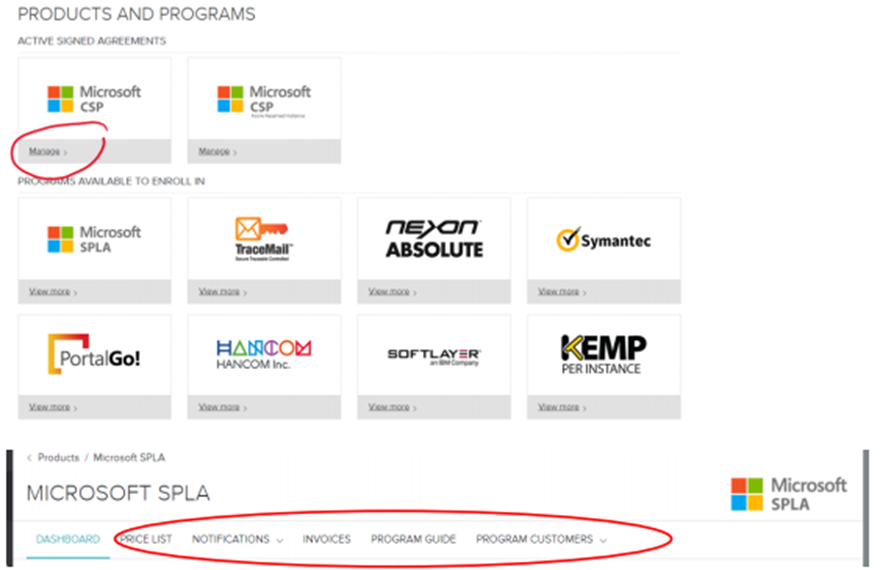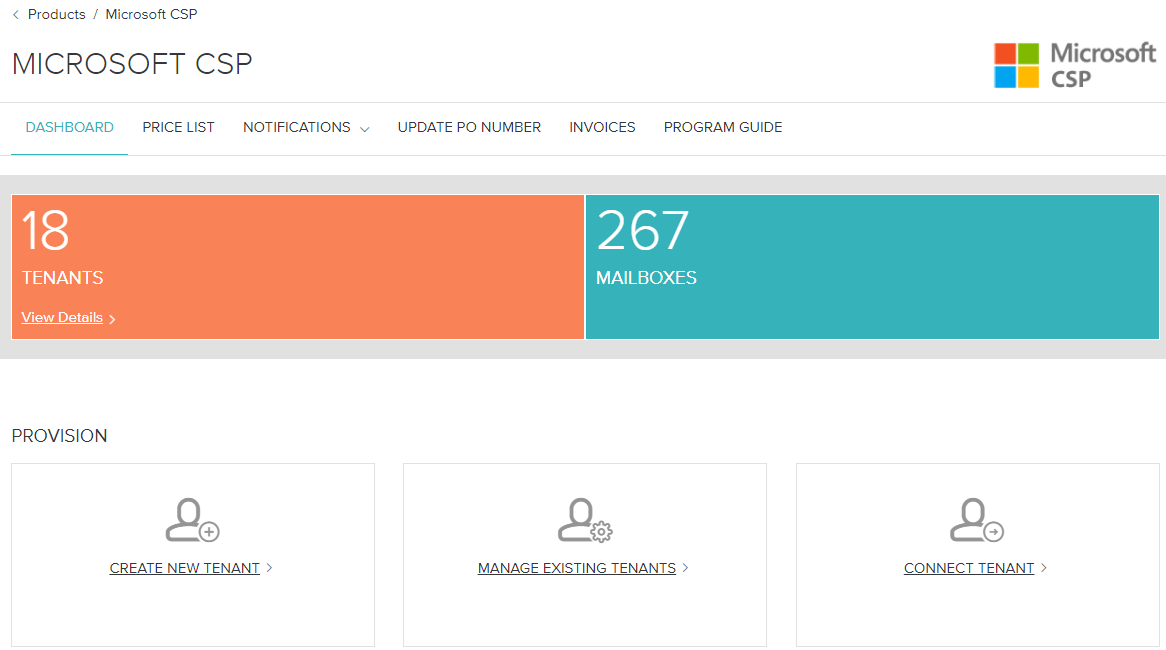 Related Articles

PRISM Portal - Onboarding to Vendor Programs

To Onboard to a New Program, in PRISM, navigate to the Programs tab and select "View More" on the Program you would like to be enrolled into. Read the information and resources provided under the Program Information section. Partners can ...

PRISM Portal - Managing your Microsoft CSP Program

Manage your Microsoft CSP program To manage your CSP program, select the "Programs" icon on the left-hand navigation. Ensure to click "Manage" on the Microsoft CSP icon to view the program details. Creating a new tenant Function to create a new ...

PRISM Portal - Customer Management

Customer Management View existing end customers, and their associated programs Creating a new tenant requires you to create a customer record in the PRISM Portal. You can view all your customers in the "Customer Management" section on the left-hand ...

Getting Started with rhipe's PRISM Portal

What is PRISM? rhipe's Platform for Recurring Subscription Management ("PRISM") is a self-service ordering and billing portal that allows our partners a single pane of glass to manage every program they have with rhipe. How to access PRISM Portal ...

PRISM API Integration

PRISM API Integration PRISM is built with an API first design. All actions made in the UI can be performed by using the same API Please find attached the following API documentation: PRISM API - GETTING STARTED.PDF - provides details and samples on ...